Caves
The Frasassi Caves– Drops of Beauty
The Frasassi caves are a magical place that is worth seeing, a true spectacle of nature resulting from what happened when water and rock met about 190 million years ago.
They are the consequence of geological evolution, where the incessant "action" of the water contributed in creating, together with the carved gorges, the Mount Frasassi Mountain Ridge.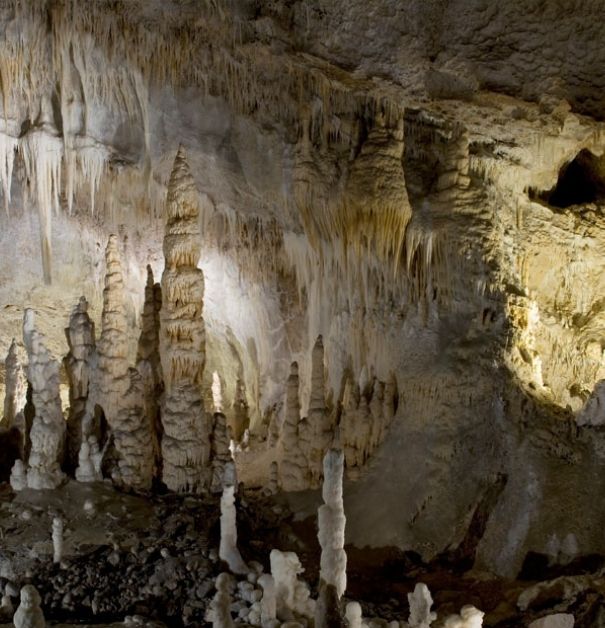 Grotta Grande del Vento
The caves were discovered in September 1971, when some speleologists were curious about a draft that was coming from a small hole in the ground. They soon began digging, and dig after dig they started to discover various caverns of absolute wonder, until they reached the Grotta Grande del Vento.
The Frasassi Caves
The Frasassi Caves, located within the Marche Apennine Mountains, are one of the greatest and most fascinating underground paths in the world. A hidden uncontaminated environment of great beauty, made of up of suggestive spaces and rich in concretions. The caves house a complete underground ecosystem, where it is still possible to observe the calcareous formation in action, and see how the drops continue to carve and build the unique architecture of the caves, a place where life has gone on undisturbed for millions of years.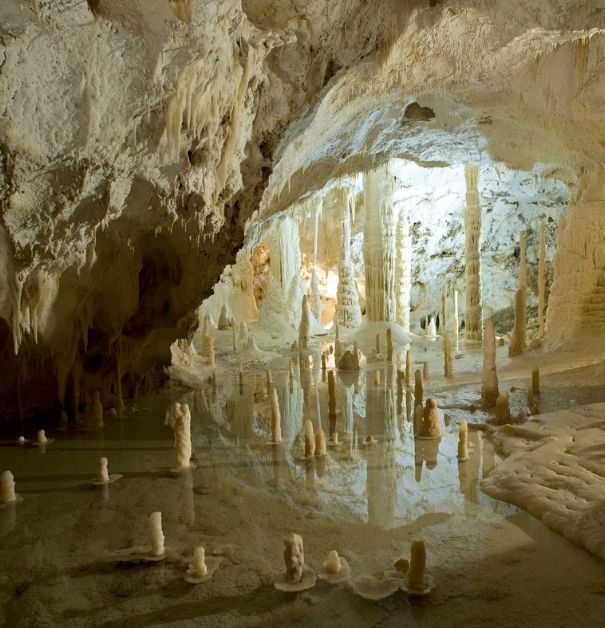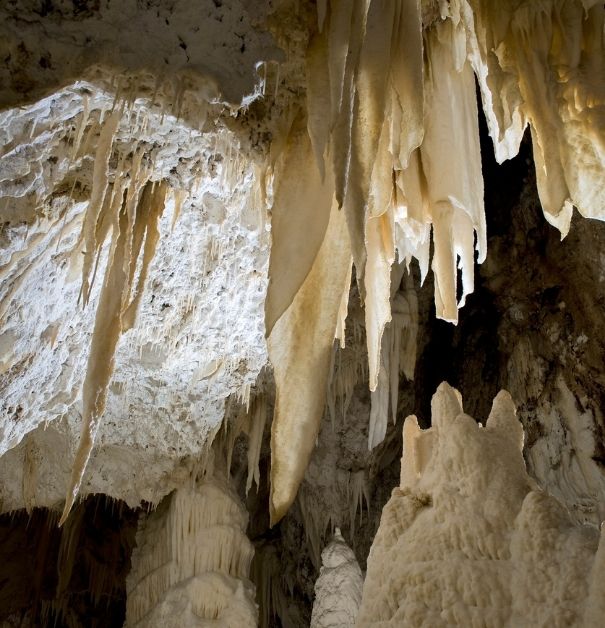 The Abisso Ancona
Colossal dimensions and transparent concretions, which resemble crystal ornaments are mirrored onto fairy-tale like lakes: this is the magic of The Frasassi Caves summed up in just a few words. The overall length of the caves has been estimated to be about 30 km and its largest cavern, The Abisso Ancona, has a volume equal to about 1,000,000 cubic meters, with a height of 240 meters. A dimension so large that it could hold the Milan Cathedral, according to the guides.