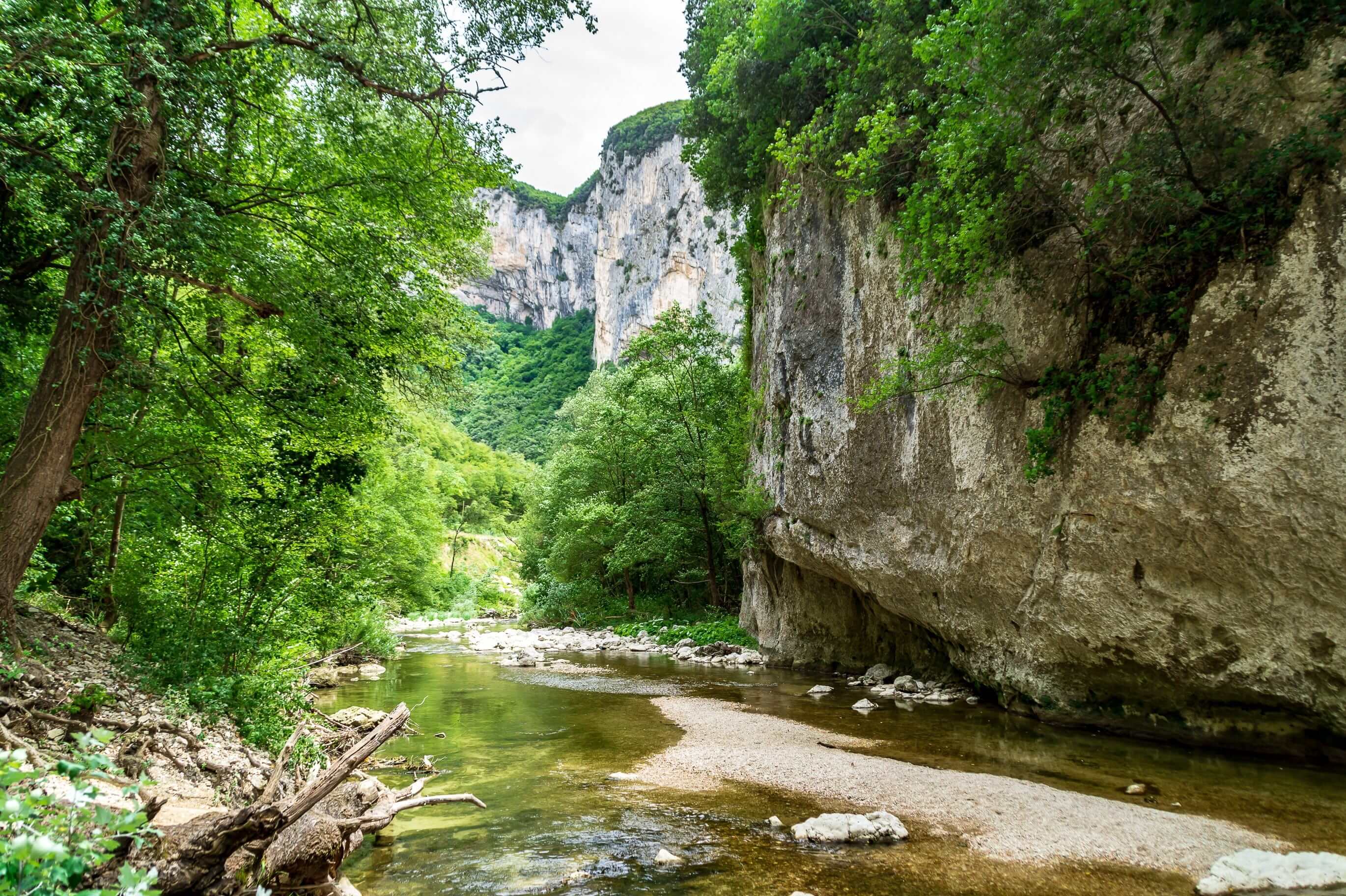 The Frasassi spring draws its essence and absolute uniqueness from the purity of uncontaminated nature, from the slow filtration of the calcareous rocks and from the geological evolution that has been going on for several millenniums. In every sip, suggestive elements enchant and portray a beautiful and natural experience. A mix of beauty and nature.

An area with uncontaminated nature, clean air and sheltered from pollution sources, where mankind meets and safeguards the surrounding natural environment.

In order to maintain this harmony, a team of experts has been created who continuously monitor that plant bottling activity is always carried out respecting man and the environment as well.